Serving the Saint Louis area since 1980
Blog Posts:
Vinyl – the original High Definition format

In several recent conversations with fellow audiophiles it has come up that we have a common desire to relive the glory of great past audio experiences. As I thought back to what these experiences had in common it occurred to … Continue reading →

Gallo Acoustics newsletter announces new products

I just got my first issue of Gallo's new email newsletter, which I have copied and pasted into the newsletter. I am proud to be the St. Louis Missouri dealer for Gallo Acoustics speakers and I look forward to the … Continue reading →

Focus on subs and tiny speakers, and followup on the Triton 7

When small can be great You may recall that I reported on a kitchen system I built my wife using Gallo A'Diva SE speakers and a Marantz MCR603 AM/FM/CD network receiver. The MCR603 has been replaced by a new model, … Continue reading →

Musings on listening

"Yes, but…" Yes, 20Hz to 20,000Hz is the accepted range of human hearing, and frankly most of us can't hear nearly as high as 20,000Hz But speakers that go to 30KHz and above, like GoldenEar Technology's folded ribbon tweeter tweeter, … Continue reading →

Anxiously awaiting the GoldenEar Triton One

CES comes but once a year, and the publicity it generates for new audio products is immense. Manufacturers are very eager to use it to introduce new products, even if they are not ready to ship. That's why GoldenEar Technology … Continue reading →
Our Brands:
The Speaker and Stereo Store operates by appointment. I demonstrate in a relaxed home setting. My brands are specifically selected for their high performance-to-price ratio, offering the best values in audio.
Some manufacturers ask me to sell their brand only in the St. Louis Missouri metro area, while other brands may be shipped to other places so long as the customer has no local dealer. Contact me for information.
Home Installation
Drawing on 30 years of sales and installation experience I offer consulting, construction, and installation services for needs ranging from setup of two channel systems to construction of home theater / media rooms.
Other Brands
I am able to fill requests for many brands not listed here. If you have your heart set on a product from a brand not listed here feel free to check with me on its availablity. Examples of brands available to me are Acoustic Zen, Furman, NAD, and Atlantic Technology.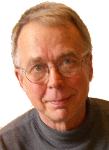 Wylie Williams
314-692-2230