Serving the Saint Louis area since 1980
Blog Posts:
New Music Hall turntables coming in December

Music Hall doesn't change models often, so when they do it's a big deal, with improvements all around. Really, it looks like the only thing to stay the sameare the bases.All now have RCA jacks on the back,more speed accurate … Continue reading →

More about Triton One Stereophile Product of the Year

November 12th,2015 Dear Wylie, Here is more info, as I promised, about theTriton One's selection asStereophile's 2015 Loudspeaker of the Year. You know, winning Stereophile's Loudspeaker-of-the-Year is, perhaps, the highest honor that a loudspeaker can achieve in the world of … Continue reading →

     GoldenEar Triton One is  Stereophile 2015 Product of the Year

I'm Guilty of Favoritism  I regularly read the GoldenEar Technologies Anticipation thread on AVS Forum and slowly it dawned on me that the vast majority of the members are writing about their home theater systems. I vow to give home theater compensatory coverage … Continue reading →

An owner reviews the GoldenEar Triton 7

I'll start this review with a summary of what I look for in the reproduction of recorded music. It is a step for making the review useful to others that is often missing. I don't know how many rave reviews … Continue reading →

Customer feedback email on an Aon3/ForceField 3 sat/sub system

I'm always happy when a customer likes his purchase, and even happier when they write me saying so. A review puts me over the top. Hey Wylie, Here is an update on the Aon 3's with Forcefield 3 in my bedroom listening area. I am … Continue reading →
Our Brands:
The Speaker and Stereo Store operates by appointment. I demonstrate in a relaxed home setting. My brands are specifically selected for their high performance-to-price ratio, offering the best values in audio.
Some manufacturers ask me to sell their brand only in the St. Louis Missouri metro area, while other brands may be shipped to other places so long as the customer has no local dealer. Contact me for information.
Home Installation
Drawing on 30 years of sales and installation experience I offer consulting, construction, and installation services for needs ranging from setup of two channel systems to construction of home theater / media rooms.
Other Brands
I am able to fill requests for many brands not listed here. If you have your heart set on a product from a brand not listed here feel free to check with me on its availablity. Examples of brands available to me are Acoustic Zen, Furman, NAD, and Atlantic Technology.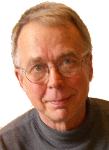 Wylie Williams
314-692-2230