Serving the Saint Louis area since 1980
Blog Posts:
When audio reviewing was more technical

  As an older audiophile I remember when components were tested and the results printed in reviews. For example, amplifiers were given square wave tests at different frequencies and the photos of the scope results showed which ones had rise times fast enough to retain the … Continue reading →

Reviews, reviewers, snark.

Summary of the Stereophile – July 2015 issue Michael Fremer reviewed "The best tonearm in the World" 5 pages. He loved it. $28,000. (Should I say more? I think that if you can seriously consider a $28,000 tonearm can afford … Continue reading →

The GoldenEar Triton Five rides again!

Digital Trends magazine did something unusual: the reviewer wrote a preview of a forthcoming full review of the GoldenEar Technology Triton Five speaker, and he included a video showing the speaker with and without the grille, with a commentary. As usual … Continue reading →

It amazes me

How great an incredible variety of audio gear exists across the world. I spend/waste a lot of time on the internet looking at online review magazines, and to me the number of international companies making high-end components is staggering. Clearly there … Continue reading →

Triton Five review follow-up

Following my review of the GoldenEar Technologies Triton Five a subscriber wrote to ask the recommended break-in time. My reply: They say 200 hours. I put mine on repeat with a disco CD at a loud level for 7 days. … Continue reading →
Our Brands:
The Speaker and Stereo Store operates by appointment. I demonstrate in a relaxed home setting. My brands are specifically selected for their high performance-to-price ratio, offering the best values in audio.
Some manufacturers ask me to sell their brand only in the St. Louis Missouri metro area, while other brands may be shipped to other places so long as the customer has no local dealer. Contact me for information.
Home Installation
Drawing on 30 years of sales and installation experience I offer consulting, construction, and installation services for needs ranging from setup of two channel systems to construction of home theater / media rooms.
Other Brands
I am able to fill requests for many brands not listed here. If you have your heart set on a product from a brand not listed here feel free to check with me on its availablity. Examples of brands available to me are Acoustic Zen, Furman, NAD, and Atlantic Technology.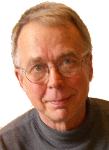 Wylie Williams
314-692-2230