Serving the Saint Louis area since 1980
Blog Posts:
Focus on St. Louis

The Sound Room presents Music Matters on Thursday, October 1 from 5 PM to 9 PM Food, wine, and door prizes. Demonstrations by factory representatives. GoldenEar Technology will be represented by Mike Lang, showing the Triton Five. The world's only pair of the concept speaker Paradigm Concept … Continue reading →

2015 Stereophile recommended components

I like Stereophile's idea of ranking components with grades. The latest ratings divide speakers into categories according to how much bass they produce and how deep it goes. This makes a lot of sense, but confuses me a bit. . The ten Class … Continue reading →

Hurrah for WireWorld and GoldenEar Tchnology

Danish audiophile magazine Nomono reviews WireWorld's Aurora power cable. Here's the conclusion: Our listening comparisons showed that especially the precision in the left/right sound stage was significantly better defined with the Wireworld cable than with other existing power cables. When we switched … Continue reading →

Vincent Audio, ASC, GoldenEar

Just a slice of life from my stereo store in my home in St. Louis MO. I'm no Music for Pleasure or Sound Room but I do a nice job for my clients. Buyer report on Vincent integrated amp I … Continue reading →

Wylie and TAS review the Triton Five

Normally when GoldenEar has anew speaker review I get an email fromSandy Gross which I just cut and paste. Voila! Newsletter! This time it's different. The new review by Jacob Heilbrunnin the September The Absolute Sound was at first more of the same nice stuff all … Continue reading →
Our Brands:
The Speaker and Stereo Store operates by appointment. I demonstrate in a relaxed home setting. My brands are specifically selected for their high performance-to-price ratio, offering the best values in audio.
Some manufacturers ask me to sell their brand only in the St. Louis Missouri metro area, while other brands may be shipped to other places so long as the customer has no local dealer. Contact me for information.
Home Installation
Drawing on 30 years of sales and installation experience I offer consulting, construction, and installation services for needs ranging from setup of two channel systems to construction of home theater / media rooms.
Other Brands
I am able to fill requests for many brands not listed here. If you have your heart set on a product from a brand not listed here feel free to check with me on its availablity. Examples of brands available to me are Acoustic Zen, Furman, NAD, and Atlantic Technology.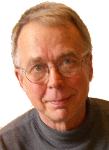 Wylie Williams
314-692-2230