Serving the Saint Louis area since 1980
Blog Posts:
Triton Five review follow-up

Following my review of the GoldenEar Technologies Triton Five a subscriber wrote to ask the recommended break-in time. My reply: They say 200 hours. I put mine on repeat with a disco CD at a loud level for 7 days. After that he bass was … Continue reading →

Enter the Triton Five – a review

I'll start off simple: The Triton Fives are great speakers – especially at the $2000/pair price. It's like listening to the Triton Ones but with regular woofers instead of powered subwoofers. Yes, the powered subs of the Triton Ones and … Continue reading →

The passing of a legend

Joseph Grado died in retirement February 6, 2015 Quoted from the Grado Labs website: It is with a heavy heart for the Grado family to say that Joseph Grado, founder of Grado Labs and inventor of the stereo moving coil … Continue reading →

GoldenEar Triton Five Announced

GoldeEar Technology announced a new speaker model at the 2015 Consumer Electronics Show. The Triton Five is a non-powered tower very similar to the Triton Seven, but bigger. Well, more than just bigger. Instead having two 5 inch bass/midrange drivers … Continue reading →

The complete Absolute Sound review of the Triton One

GOLDENEAR TRITON ONE LOUDSPEAKER Truly Exceptional Sound and Value Equipment report by Anthony Cordesman Oct 22nd, 2014 Categories: Floorstanding Products: GoldenEar Technology Triton One I've reviewed a number of great speakers over the last few years, all of which have … Continue reading →
Our Brands:
The Speaker and Stereo Store operates by appointment. I demonstrate in a relaxed home setting. My brands are specifically selected for their high performance-to-price ratio, offering the best values in audio.
Some manufacturers ask me to sell their brand only in the St. Louis Missouri metro area, while other brands may be shipped to other places so long as the customer has no local dealer. Contact me for information.
Home Installation
Drawing on 30 years of sales and installation experience I offer consulting, construction, and installation services for needs ranging from setup of two channel systems to construction of home theater / media rooms.
Other Brands
I am able to fill requests for many brands not listed here. If you have your heart set on a product from a brand not listed here feel free to check with me on its availablity. Examples of brands available to me are Acoustic Zen, Furman, NAD, and Atlantic Technology.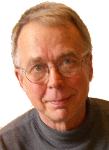 Wylie Williams
314-692-2230